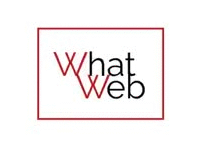 A web designer creates the layout and design of a website. In simple terms, a website designer makes a site look good. They use design programs to create visual elements. Website designers usually have expertise in UI, or user interface, which means they strategically design a site that's intuitive and easy for visitors to navigate. The aesthetics of a website directly impact a user's opinion of the site and the company. Research shows it takes website visitors less than one second to judge a website, and that first impression is often associated with the brand as well.
WEBSITE DEVELOPER VS. WEBSITE DESIGNER
It's common for a website designer to be confused with a website developer. A developer uses coding languages to create the framework of a website. They build the structure and then turn the site over to a designer to beautify it.
we can do all the above to message you services, product etc.to your potential customer or client with complete satisfaction.